8 Things Youn Didn't Know About Rege-Jean Page
Regé-Jean Page, a British actor, was born on April 27, 1988. He became well-known for his breakthrough performance in the Netflix historical drama Bridgerton's first season (2020).
For his huge fan following we've gathered some unknown facts that'll surely pique your interest
8 Things You Didn't Know About Rege-Jean Page
1. Native Of Zimbabwe
Regé-Jean was born in Zimbabwe and spent his formative years there. His father is white, but his mother is Black. Regé-Jean eventually moved to England with his family, where he at first found it difficult to adjust to a totally different culture.
2. Graduated From Drama Centre London
Regé-Jean understood he wanted to study everything he could once he was certain that acting was what he wanted to do with his life. He chose to enrol in the Drama Centre London's acting programme, and he graduated in 2013. [1]
3. Loves To Spend His Free Time Outside
Regé-Jean is grateful beyond measure to be living his ambition and considers himself fortunate to be in a situation where his schedule is fun with opportunities. He does, however, occasionally require a brief pause to unwind and refuel. One of his favourite ways to unwind is to spend time outside.
4. He Is Alao A Music Lover
He also enjoys music a lot and once played in a punk rock band. Even his hair was coloured in a variety of striking hues. Regé-Jean finally discovered his interest in acting thanks to his music. [2]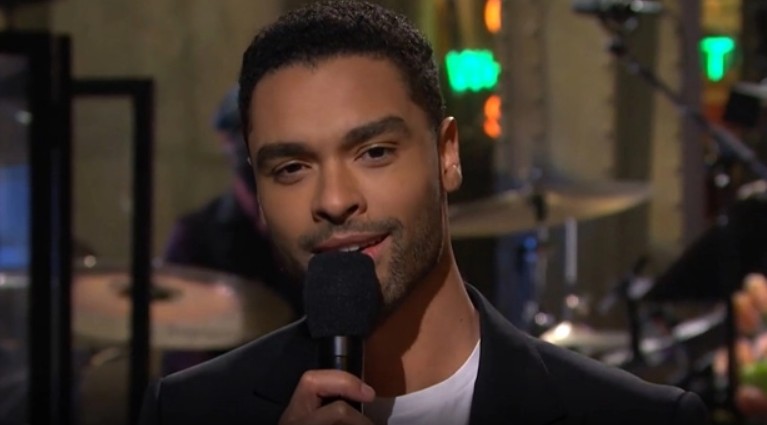 5. Loves Discovering New Things
A necessity for success in any creative activity is the ambition to always develop and evolve. Regé-Jean is fortunate that he has this ability. He enjoys discovering new information, and he intends to do so throughout his professional life.
6. Pronunciation Of His Name
Some individuals may be puzzled by how to pronounce Regé- Jean's name. In a 2017 tweet, he analyzed the pronunciation, explaining that Rege is pronounced like reggae and Jean is spoken like John but with a French accent. His surname is pronounced simply as Page.
7. Worked With Shonda Rhimes Twice
Working with Shonda Rhimes, one of the most well-known TV producers and writers in the industry, has become an ambition for many actors. Regé-Jean is happy to have collaborated with her not once, but twice. He appeared in the short-lived Shondaland series "For the People" in 2018. [3]
8. Son Of English Pastor
The British actor is the son of a Zimbabwean nurse and an English pastor. While he was born in England, he spent the majority of his youth in Zimbabwe, until he went back to London at the age of 14. [4]