8 Things You Didn't Know About Carolyn Jones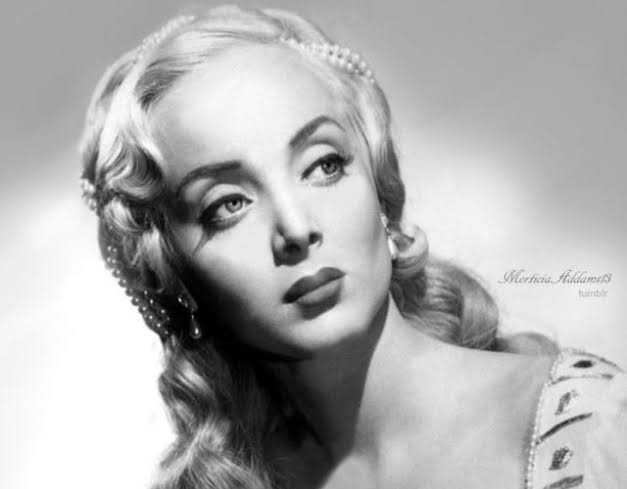 8 Things You Didn't Know About Carolyn Jones
1. Her Mother Imbued Her With Star Power
Carolyn's mother, a lifelong fan of movies, music, and the Hollywood experience, instilled in her a strong interest in the entertainment industry from an early age. Carolyn, in fact, was named after one of her favorite movie actresses, "Carole Lombard".
2. Tense Early Home Life
Carolyn's parents had a tense relationship that was on the verge of exploding. Fueled by his inability to bear the difficult burden of supporting a family during the Great Depression, her father shamefully abandoned them in 1934.
3. Her Illness Took Her Life
Carolyn developed severe, chronic asthma, and her condition became life-threatening. As a result, the poor girl became housebound and confined to her bedroom for weeks at a time, which, needless to say, had a significant impact on her childhood.
[1]
4. Grew Fascinated By Hollywood
Carolyn would listen to music and read Hollywood fan magazines to pass the time. It didn't take long for her to fantasize about escaping to a more glamorous existence than the one she was living in Texas. Carolyn felt compelled to become a celebrity as a result of this experience.
5. Her Grand Father Didn't Support Her
Carolyn's grandfather opposed her acting career, preferring that she become a lawyer or a doctor instead. Uh-oh. When Carolyn refused, he drove her to Southern Methodist University, hoping she'd change her mind later. Her outpouring of emotion was heartbreaking.
6. Her Acting Training Wasn't Enough
It's not easy to make it in Hollywood, and Carolyn quickly realized this. She realized that an actor's ability to land good movie roles was dependent on much more than just talent; there was a significant amount of superficiality involved, and she'd need to change her appearance to meet the film industry's "standards."
7. Undergo A Complete Makeover
Hollywood didn't think her looks were up to par. So, for the sake of her career, she underwent a total makeover that included plastic surgery, dying her hair blonde, losing her Texas accent, changing her walk and posture, and purchasing fashionable clothes.
8. Her Big Break
Carolyn 2.0's transformation altered everything. A talent scout noticed her performing on stage at the Players' Ring Theatre shortly after her makeover, and after a successful screen test, she landed a six-month contract with Paramount Studios.