Erika Eleniak is a model and actress who has primarily appeared in Hollywood, Spanish, and French films and television shows. She is one of the most refined female artists in the English acting world.
For her devoted fan base, we've compiled a list of fascinating facts that you'll enjoy reading.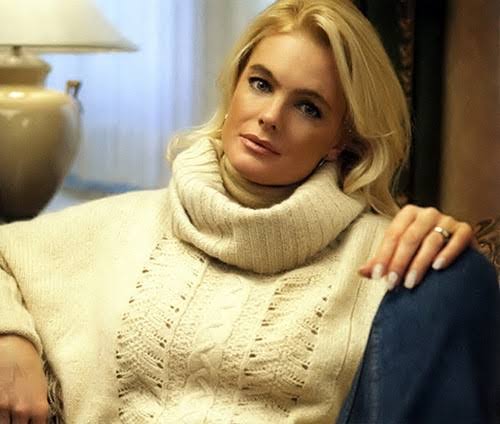 8 Things You Didn't Know About Erika Eleniak
1. First Job
Erika's first work was in a commercial for "Underoos", a type of children's underwear when she was ten years old. [1]
2. A Blogger
She is also a blogger who keeps blogging about the things she loves to do or different quotes that she likes. Through her blogs, she is also helping her fans to get some inspiration and life lessons. [2]
3. Pet Lover
The actress is a pet lover as she has seen posting the picture of her pet dog named "Jack" on Instagram, which she captioned "My Jack".
4. Initial Role
Eleniak's first role in the film "ET" was of a "Pretty Girl" when she was 12 years old.
5. Popular work
The iconic TV series 'Baywatch' is certainly one of Erika Eleniak's early big achievements. She portrayed "Shauni McClain", one of the major characters, through the third season.
6. Recent Appearance
"Marilyn Monroe Is Back?" is her most recent project in which she will be seen playing the role of  "Marilyn Monroe".
7. Death Rumor
In September 2021, news of model Erika Eleniak's death immediately circulated. The claim, however, has since been proven as a total fraud.
8. Prior Model
Although She'd been in a number of major Hollywood films for years ,it wont surprise you that she had a successful modelling career prior to and during her acting career.