Georgie Henley is a well-known model and actress who is an international celebrity. She has a large fan base across all social media platforms and is very active on Instagram and Twitter.
The actress has got a huge fan following for her excellent acting skills and cute looks. Therefore, we are here with some interesting facts about her that you'll love to read.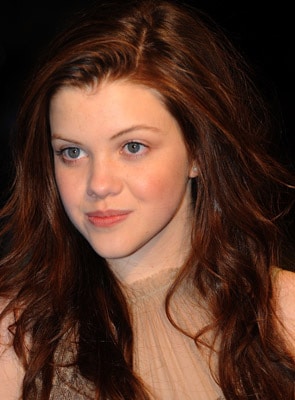 8 Things You Didn't Know About Georgie Henley
1. Hobbies
Music is one of her favorite hobbies. She enjoys writing and playing music on the guitar, as well as singing and She's also performed in a few musical theatre productions with various groups.
2. Terrible Bike Rider
She has admitted that she is a terrible biker and that she used stabilizers until she was ten years old. She had to ride a bike for a scene in Perfect Sisters, and she expressed her nervousness and self-consciousness in promotional interviews.[1]
3. Book Writer
She wrote two books while filming "The Lion, the Witch, and the Wardrobe". One is titled "The Snow Stag," while the other is titled "A Pillar of Secrets." but she later donated them to the "World Wildlife Fund".
4. First Acting Experience
Her first acting experience was with the "Upstagers", a local children's theatre group.
5. Didn't Know She was Auditioned for a Movie
Georgie had been talented since she was a child, but when she auditioned for the first Narnia film, she was still a child. So neither her parents nor the producers told her she was auditioning for such a big project to keep her from being intimidated.
6. Popular Role
Henley made her acting debut in 2005's "The Chronicles of Narnia: The Lion, the Witch, and the Wardrobe" as "Lucy Pevensie".
7. Directed Short Film
As we've already established, actresses enjoy writing, so" TIDE", a saga about a young lesbian couple, was Henley's first short film, which she wrote and directed in 2015.
8. Instagram Popularity
The actress has influenced her fans through her Instagram quotes and posts as she has got huge popularity on her Instagram profile. And she keeps posting different new pics, poems, and many other updates about her work.