8 Things You Didn't Know About Mila Kunis
Kate McKinnon
." We've learned a lot about her through her endlessly entertaining interviews over the years. After scouring the internet and watching a plethora of hilarious talks, we present to you our favorite Mila trivia and facts.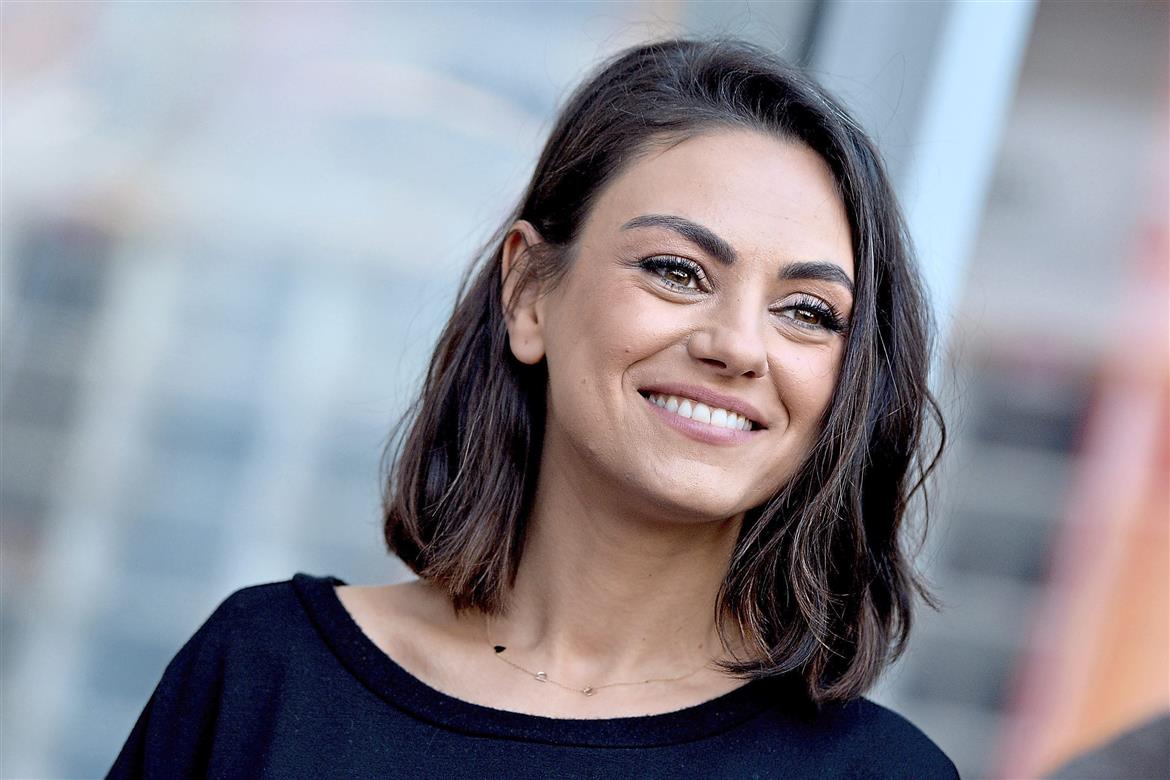 8 Things You Didn't Know About Mila Kunis
1. Not a Perfectionist
Hollywood fosters a certain amount of perfectionism. Many actors and actresses are preoccupied with their public image and persona. After all, this is a highly competitive industry! Mila Kunis, on the other hand, has always avoided this type of obsession with her appearance. She has never been a perfectionist, as she explained to The Talks.
[1]
2. Quite Selective Choosing Her Projects
As the actress explained to Interview in 2012, she has become more selective in her project selection over the years. Kunis explained that after "That '70s Show" ended, she decided to look for films that would help her grow as an artist.
[2]
3. Took A Break For Parenting
Balancing parenthood and a demanding career is never easy, especially when your job requires late nights on set and travel to exotic locations. When she finished filming "Jupiter Ascending," she said to Glamour, she stopped working completely. And, from what we've heard, she took her break very seriously.
[3]
4. Fought Anti-Semitism Her Whole Life
Mila comes from a Jewish family, and her grandparents survived the Holocaust, while other family members died during WWII. She had to hide her Jewish faith as a child in Ukraine because it was not permitted in the Soviet Union. Her parents, she claims, raised her to be aware of and proud of her religion, even if she couldn't publicly display it in their country.
[4]
5. Started Acting At Young Age
Mila's parents were completely supportive of her acting career. They were the ones who enrolled her in drama classes when she moved to the United States at the age of seven. Susan Curtis, who would eventually become her manager, met her in one of those classes.
6. First Job Was A Barbie Commercial
Mila got her big break on That '70s Show, but she had a long career before that. Her first audition, when she was nine years old, was for a Barbie commercial, which she got thanks to her manager.
7. Started A Production Company
Mila founded Orchard Farm Productions in 2014 with Cami Curtis, Lisa Sterbakov, and her manager Susan Curtis. It was a unique approach to her profession, and it enabled her to complete a number of intriguing projects. Mila collaborated with "
Rob Zombie
" on the horror film "Trapped" through this company.
8. Loves Being Engaged In Politics
While Mila Kunis is well-known for her acting, her interest in politics is less well-known. Nonetheless, it turns out that the actress is deeply committed to the government. Kunis' interest in politics arises from her upbringing, she told Stylist.
[5]