➡ Check out Pixie Davies Entry at Super Stars Bio
Pixie Davies is a well-known child actress who is known for her remarkable performance as 'Annabel' in the 'Disney' production of 'Mary Poppins Returns.'  She began her career at the age of 6 only. However, she did not have to wait too long to find prominence in the industry due to her good luck and got big projects easily after her debut project.
We are sure you are curious to know more about this little and cute child actress so let's explore 8 interesting facts about her which are not commonly known.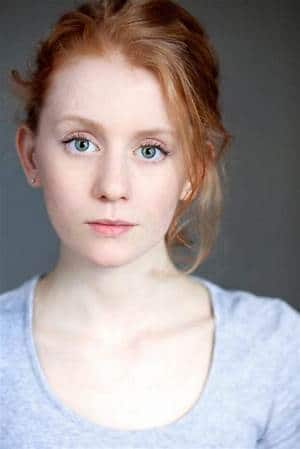 8 things you didn't know about Pixie Davies
 1. She is a multitalented personality
You will be amazed to know that your favorite celebrity has multiple talents. She is a child actress, model, influencer, photographer, baker, and what's not! [1]
2. What she did during COVID-19 lockdown?
You can not believe but it but Pixie Davies has got some great home skills. She loves to do house chores and during the COVID-19 pandemic, she got enough time to complete her wishes. She did tie and dye, lots of baking, cooking, and all the home stuff like that. And also loves to read books and binge-watch her favorite shows whenever she gets free time so did all these too in lockdown.
3. She loves to bake!
You must be amazed to know that Pixie Davies loves to do baking. It is one of her many hobbies too. She makes various baking items and uploads them on her Instagram account.
4. Loves to spend time with nature
It is another interesting side of her personality that she has a great love for natural beauty and beautiful landscapes. She is often seen taking photographs of natural sites and her Instagram is full of such nature photography.
5. Her fashion sense
Though she is very young still she has got the finest fashion sense. She knows what suits her and wears them accordingly. Her fans also admire her for this besides her flawless acting skills.
6. Not very active on social media
It might be an interesting fact about her that she is not very active on her social media handles. This is quite opposite of most celebrities, especially the younger ones. However, she still has a following of around 34k+ on her Instagram account.
7. Will be a part of The Magician's elephant
It must be an interesting and less known fact about her that she will be a part of Netflix's The Magician's elephant. She announced this good news on her Instagram account last year.
8. What's she doing nowadays?
You must wanna know about her activities nowadays so we are here to tell you that she is reportedly shooting for a period film in Budapest. This film is about the  1940's time. The title of her film is 'Our Man in America' and it is based on a true story.