8 Things You Didn't Know About Sharon Tate
On January 24, 1943, Sharon Tate was born. She was a model and actress from America. She worked as a model and extra in movies during the 1960s, as well as appearing in commercials and modest television appearances.
For her huge fan following we've gathered some unknown facts that'll surely pique your interest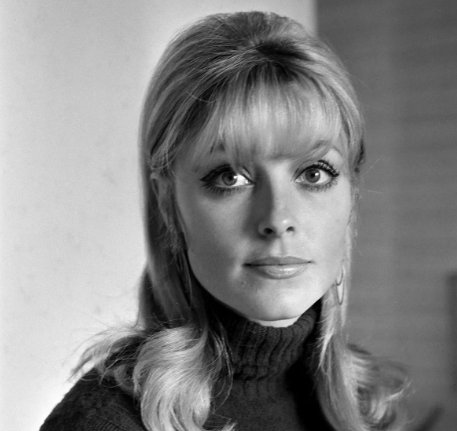 8 Things You Didn't Know About Sharon Tate
1. Daughter Of Army Officer
In Dallas, Texas, Sharon Tate was born in 1943 to Colonel Paul James Tate and Doris Tate. When she was a young girl, her family frequently relocated because her father was an officer in the US army. [1]
2. Won Miss Tiny Tot Of Dallas
Tate participated in and won the "Miss Tiny Tot of Dallas" Pageant when she was only six months old, providing a glimpse of the fame she would later experience. [2]
3. Crowning Beauty
As Sharon Tate matured into a young woman, her attractiveness became apparent to all. She was inspired and started competing in adult beauty pageants as a result of her confidence boost. In 1959 alone, she was the winner of five different beauty pageants. [3]
4. Her Photo On The Military Star Magazine And Stripes
Tate's army brat lifestyle eventually took the family to Verona, Italy, in 1960. Tate learned there that she had developed into a sort of local celebrity, which was almost amazing. She was featured in a photo on the front cover of the military magazine Stars and Stripes, which locals and other youngsters in the military had seen.
5. Dated Richard Beymer
Tate attracted Richard Beymer's interest while they were filming. She was seen among the throng of extras by the dashing actor, who approached her and introduced himself. They started dating right away and continued to do so throughout the shoot. [4]
6. Being A Noble Woman
Tate was a model student throughout her time in high school, participating in extracurricular activities like basketball and cheerleading while also serving on the student council and portraying Juliet in the school's production of Romeo and Juliet. It should come as no surprise that her peers chose her to be their Homecoming Queen and Senior Prom Queen.
7. She Is A Warm And Gentle Woman
Tate's reserve and lack of self-assurance could have come across as snobbishness or aloofness when she was younger and even into adulthood, but after getting to know people, she opened up and became warm and caring.
8. Relationship With Philippe Forquet
She started a passionate romance with handsome French actor Philippe Forquet in 1963, and after a few months, they were engaged. However, their intense love was also terribly unstable. They battled with the demands of their employment and engaged in almost continual conflict. They had split by 1964.