8 Things You Didn't Know About Victoria Pedretti
8 Things You Didn't Know About Victoria Pedretti
1. Dog Lover
If you're a fan of Victoria Pedretti, you already know how much she adores dogs. That was evident on her Instagram account, but the majority of her posts have since been removed from her official account. So, here's a picture of Victoria with a dog, in which you can see her joy and delight in being around dogs.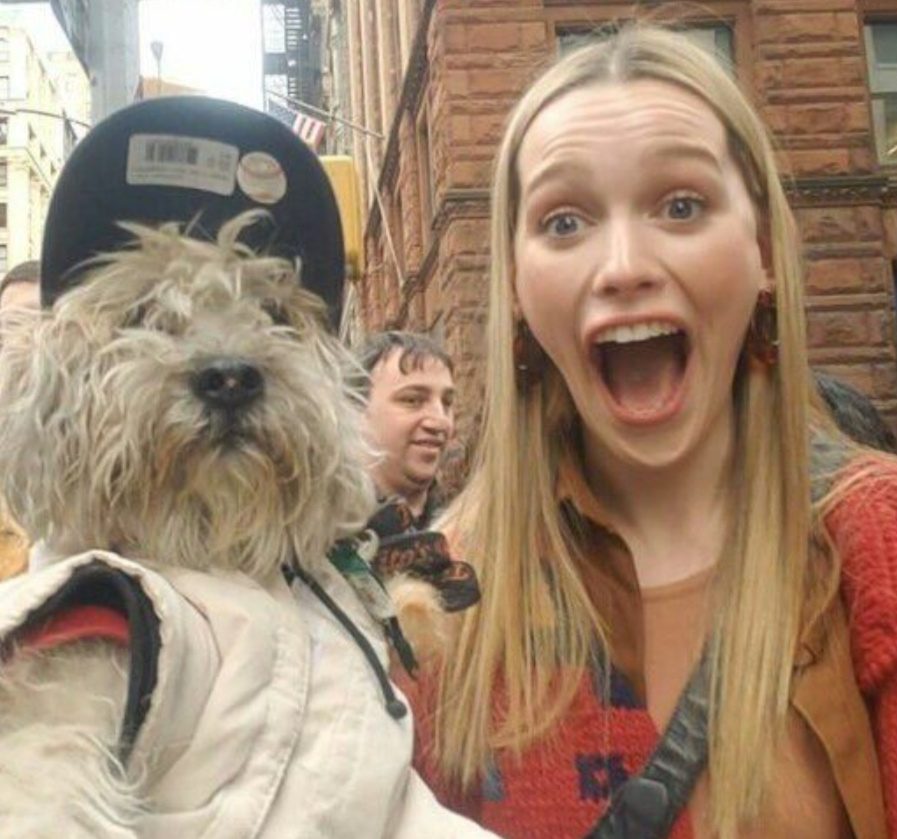 2. Family Girl
Victoria is a down-to-earth woman, despite her celebrity. Because she values her privacy, she may not share much of her personal life with the rest of us. Her official handle reflects her love for her family and her closeness to them.
3. Initial Celebrity Crushes
While doing interviews for her television series 'You,' Victoria was asked about her celebrity crush, and she was open and honest about it. From the 1998 film "The Mask of Zorro", the actress revealed that she had a crush on both "
Catherine Zeta-Jones
" and "
Antonio Banderas
".
[1]
4. Small Role In "Once Upon A Time In Hollywood"
In
Quentin Tarantino
's Once Upon a Time in Hollywood, Victoria Pedretti played Leslie Van Houten, a.k.a. Lulu. She was a cult member and a member of the Manson family. Her role was minor, and there's a good chance you wouldn't have noticed her unless you knew she was in the movie and went out looking for her.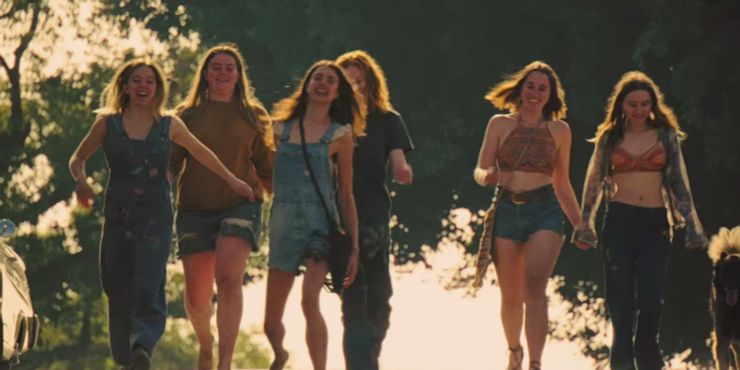 5. John Hamm Had Wowed Her
Pedretti revealed in a Cosmopolitan interview that she was taken aback by Mad Men star "
Jon Hamm
" and stumbled into a wall. She happened to see him sitting at a café and, as a result, she lost track of where she was going.
6. Trained Singer And Dancer
This is an interesting fact about Victoria. She's not only good at acting, but she's also good at singing and dancing. When she was younger, she took singing and dancing lessons. Her voice has a Soprano/Belter range.
7. Loves Eating Pasta
Everyone has a favorite dish, and pasta is Victoria Pedretti's favorite. She is a person who takes pleasure in having what she desires.
8.  Did Research Before Tackling the Role of "Love"
Victoria Pedretti, who grew up in Philadelphia, was in for a culture shock when she played a character who lives in Los Angeles, California. Pedretti told Variety in an interview that she tried to learn more about the culinary world in Los Angeles because her character "Love" was a foodie.
[2]