Mehmet Akif Alakurt – Biography, Facts & Life Story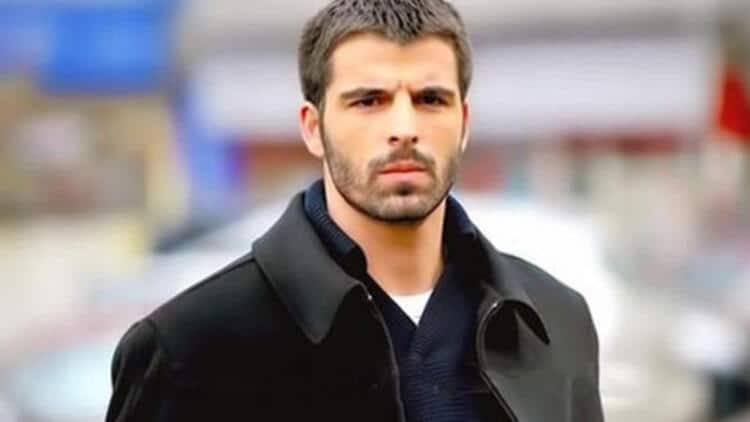 ---
---
His Social Media Profiles
Height, Weight & Physical Stats
| | |
| --- | --- |
| Bodytype | Slim |
| Height | 6 feet 2 inches (1.9 m) |
| Weight | 77 kg (170 lbs) |
| Hair Color | Black |
| Eye Color | Black |
| | |
| --- | --- |
| Nickname | Mehmet |
| Gender | Male |
| Age | 44 years old (in 2023) |
| Date of Birth | July 23, 1979 |
| Full Name | Mehmet Akif Alakurt |
| Profession | Actor, Model |
| Nationality | Turkish |
| Birthplace | Ordu, Turkey |
| Religion | Islam |
| Zodiac Sign | Leo |
Mehmet Akif Alakurt was born on 23 July 1979 in Ordu, Turkey. Mehmet is a Turkish model and television actor. Akif Mehmet's father was a serviceman. On the completion of their higher education, Mehmet Akif decided to join the modeling profession.
As a model, Mehmet Akif Alakurt started his career by entering the fashion industry by signing a contract with Neşe Erberk agency. Mehmet Akif has received the modeling titles "Most Promising" and "Turkey Prince" in 1998.
Akif Alakurt performed in his first series, Kirik Ayna, as Ali Kirman, along with Kadir Inanir, Burak Hakki and Yesim Buber in 2002. Mehmet Akif performed in the series Zeytin Dali as Kenan, alongside Bergüzar Korel in 2005. He performed a promising role in the series Haci as Ahmet Gesili, with Tuncel Kurtiz in 2006.
In 2006, Akif Mehmet's career took a successful turning point when he featured as the main actor in the series Sila as Boran Aga, the perfect husband of Sila. The role of Sila was performed by actress Cansu Dere. This TV series was rose to the popularity that simultaneously increases admirers and fans of Mehmet Akif Alakurt around the globe.
Mehmet Akif appeared in the Adanali series as Maraz Ali, who is an intelligent, powerful, and worst robber in 2008.  Mehmet Akif performed in another series, Ries, like Murat, in 2011. Murat was a young man who came back from the United States to find his family. His family was in a very financial crisis and in a debt situation. Murat was forced to work as a fisherman to support his family and to pay off the debts they owe.
Akif  Alakurt earned the title of The Best Model of Turkey, and further on the Best Model of the World, in 2001. Mehmet Akif again won these awards in 2002.
Check out exclusive ➡facts about Mehmet Akif Alakurt.
Gallery
Mehmet Akif Alakurt Career
Profession: Actor, Model
Known For: Famous for starring in Kırık Ayna tv series
Debut:
TV Series: Kirik Ayna
Net Worth: USD $100K-$1M approx
Family & Relatives
Father: Cemal Alakurt
Marital Status: In a relationship
Currently dating:
Tugce Vargin
Past Relationships:
Selin Demiratar (2008 – 2010)
Leyla Basak (2006 – 2008)
Facts You Never Knew About Mehmet Akif Alakurt
In 2001, Mehmet Akif Alakurt has earned the award of Best Model Of The World.
Mehmet Akif was renowned for his prominent roles inSila (2006), Adanali (2008) and Fatih (2013).
Mehmet Akif was engaged to an actress and model Leyla Basak.
In 2013, Mehmet Akif Alakurt performed in the historical TV series Conqueror/ Fatih based on real events of times of the Ottoman Empire.
One of Mehmet Akif earliest roles came in 2001 when he appeared in Broken Mirror.
Akif Mehmet rose to popularity for his roles of Firat in the television show Emanet, Fatih Sultan Mehmet in the show Fatih and Boran in the show Sila.
At a very early age of 19 years, He made a high-profile success and won the promising titles like "The most perspective beginner model" and "Prince of Turkey"
Mehmet Akif Alakurt featured alongside Cansu Derein the television show Sila.
Related Video
FAQs
Who is Mehmet Akif Alakurt?
Mehmet Akif Alakurt is a Turkish actor, model, born on 23 July, 1979 in Ordu, Turkey.
How old is Mehmet Akif Alakurt?
Mehmet Akif Alakurt is 44 years old as of December 2023.
How tall is Mehmet Akif Alakurt?
Mehmet Akif Alakurt is 6 feet 2 inches (1.9 m).