8 Things You Didn't Know About Miles Jupp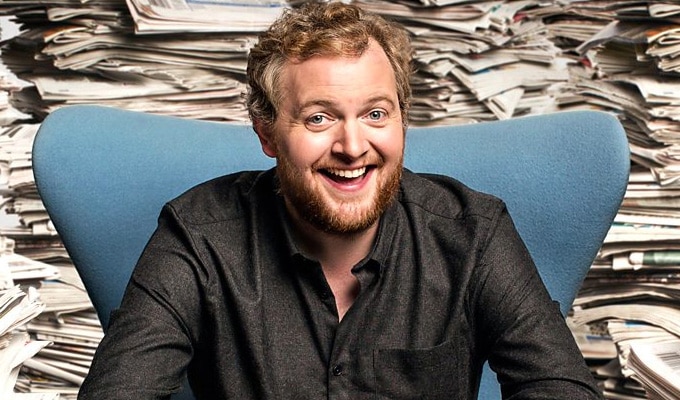 8 Things You Didn't Know About Miles Jupp
1. Initial Stand Up Career
Inspired by shows like "Blackadder" and "A Bit Of Fry And Laurie", he began his stand-up career while studying divinity at "Edinburgh University", attending workshops and performing in pubs and clubs in Edinburgh and Glasgow, where he pretended to be posh and dressed in tweed.
2. Cricket Lover
Miles Jupp, an actor, writer, and comedian, fell in love with cricket "absolutely out of nowhere" in 1991. During his speech at the 2018 Wisden Dinner, he shared his cricketing anecdotes.
[1]
3. Studied Divinity
On the one hand, he was studying divinity following in the footsteps of his father, a United Reform Church minister. And working as a trainee chaplain in a local psychiatric hospital. On the other hand, he was a rising BBC Scotland star, appearing in the comedy showcase, Live Floor Show, alongside "Al Murray" and his best friend "Frankie Boyle".
4. A Writer
He's also working on the first of three "In and Out of the Kitchen" spin-off books, a spoof memoir/foodie book by his Pooterish cookery writer "Damien Trench". He is currently enjoying compiling recipes that include bizarre ingredients such as a "handful of honey."
[2]
5. Turned Down To Go On Question Time
He was recently invited to appear on Question Time but declined. "It's a show for serious people talking about serious issues." Therefore, He declined the invitation.
6. Award Winning Comedian
Miles began his live comedy career in 2000 as an award-winning stand-up, winning two new act competitions: Channel 4's "So You Think You're Funny" and "Leicester Mercury Comedian of the Year". Two years later, he was nominated for the Perrier Best Newcomer Award for his show "Gentlemen Prefer Brogues".
7. Hosted BBC For Three Years
Jupp took over as host of BBC Radio 7's satirical comedy series "Newsjack" and BBC Radio Scotland's comedy quiz show Swots in 2009. He also appeared as a panelist on BBC Radio 4's "It's Your Round" in February 2011. Jupp has hosted three series of the BBC Radio 4 panel show" It's Not What You Know" since February 2012, based on his suggestion for a round on "It's Your Round".
8. Also Narrated a Show
Jupp also narrated the radio show "The Penny Dreadfuls Present…The Brothers Faversham" by the "Penny Dreadfuls", which aired on BBC Radio 7 in the United Kingdom in early 2008.