8 Things You Didn't Know About Tori Anderson
Despite being in her early 30s,
Tori Anderson
has almost 20 years of experience in the entertainment business. She currently has almost 40 acting credits on her resume, including the few projects she is currently engaged in. The majority of people will be most familiar with Tori from her work in films like Blindspot and No Tomorrow. Even though you may be certain that you are familiar with everything there is to know about this attractive woman, we have provided you with some previously unknown information about her.
8 Things You Didn't Know About
Tori Anderson
1. An Avid Traveller
Tori is an avid traveler who is grateful for the opportunity to visit many places around the world. Hungary, France, and South Africa are among the countries she has visited.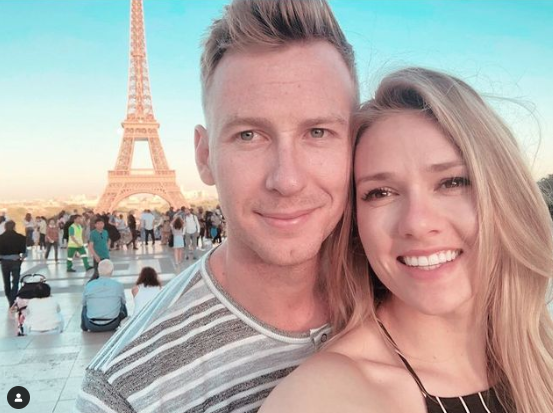 2. Sharpen Her Acting Skills At York University
Tori fell in love with acting at a young age, and it quickly became clear that she possessed a great deal of natural talent. Tori, on the other hand, worked hard to improve her skills as much as she could. She majored in acting at York University.
3. Used To Be A Shy Child
Tori may be at ease in front of large crowds now, but as a child, it seemed almost unimaginable. Tori revealed to My Devotional Thoughts that she was terrifyingly shy as a child.
[1]
4. Comes From A Supportive Family
Tori is fortunate to come from a family that has always been supportive of her ambitions. She has close relationships with her loved ones and looks forward to spending as much time as she can with them.
5. Didn't Watch Much TV Growing Up
Because Tori is an actress, most people will naturally assume that she grew up watching a lot of movies and TV shows. That, however, was not the case.
6. Her First Debut Role
Everyone has to start somewhere, but for Tori, that somewhere was a good one. Tori first appeared on television in a 2003 episode of The Twilight Zone.
[2]
7. Loves Taking Pictures
Some of her Instagram photos show that she enjoys taking photos and has a keen eye for capturing beautiful moments. Her passion for photography complements her passion for being outside.
[3]
8. Her Lovelife
Tori is dating a man named Mitch Myers, who is originally from Toronto. He appears to have no ties to the entertainment industry. It's unclear how long Tori and Mitch have been together, but they appear to have a strong bond.