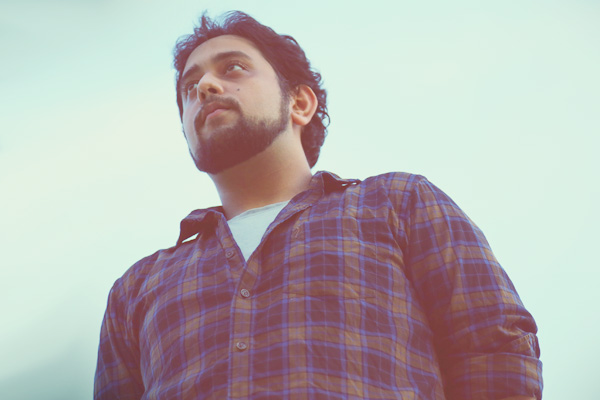 Quick Facts
NicknameShashwat
Full NameShashwat Singh
ProfessionPlayback singer
NationalityIndian
Age (as of 2019)28 years old
Date of Birth16 October, 1990
BirthplaceAllahabad, Uttar Pradesh, India
Zodiac Sign: Libra
Height, Weight & Physical Stats
Height5 feet 5 inches (1.65 m)
Weight70 kg (154 lbs)
BicepsNot Known
Hair ColorBlack
Eye ColorDark Brown
Celebrity Favorites
HobbiesNot Available
Favorite FoodNot Available
Favorite ColorBlack
---
Facts You Never Knew About Shashwat Singh!
Singer Shashwat Singh, who made his Bollywood debut with the song Wat Wat Wat from movie Tamasha, says when he got a chance to sing for AR Rahman, who was the music composer for the film, he was "awestruck".
He is the young brother of the permanent celebrity of roommates, Nidhi Singh.
Shashwat Singh records his debut with A.Rahman, who for him is father and teacher.
After graduating from B.Com, Shashwat went to Chennai and enrolled in the KM Music Conservatory, music school founded by A.Rahman, to pursue his musical dreams.
According to Shashwat, one of his friends informed him that Rahman was looked for a new voice, after which he auditioned for the song Wat Wat Wat, Tamasha, and got it.
Shashwat Singh is Indian Playback Singer. He was born on 16 October 1990 in Allahabad, Uttar Pradesh, India.
Shashwat Singh Education
Qualification: Graduation (B Com)
School: Not Available
College: Not Available
Shashwat Singh Gallery
This slideshow requires JavaScript.
Shashwat Singh Career
Profession: Playback singer
Debut TV Series/Movie: Song (singer): Wat Wat Wat from the film Tamasha (2015)
Salary: Not Available
Net Worth: Not Available
Family & Relatives
Father: Birendra Singh
Mother: Rashmi Singh
Brother(s): Rishabh Singh
Sister(s): Nidhi Singh
Marital Status: Single
Wife/Girlfriend: Not Known
Son(s): Not Known
Daughter(s): Not Known
Ex Girlfriends:
Not Known
---
---
Subscribe to our Newsletter!