Keanu Reeves – Biography, Facts & Life Story
---
---
His Social Media Profiles
Height, Weight & Physical Stats
| | |
| --- | --- |
| Bodytype | Slim |
| Height | 6 feet 0 inches (1.84 m) |
| Weight | 87 kg (191.8 lbs) |
| Hair Color | Black |
| Eye Color | Brown |
| | |
| --- | --- |
| Nickname | The Wall, The One |
| Gender | Male |
| Age | 59 years old (in 2023) |
| Date of Birth | September 2, 1964 |
| Full Name | Keanu Charles Reeves |
| Profession | Voice Acting, Musican, Film Producer, Film Director, Actor |
| Nationality | British, Canadian, American |
| Birthplace | Beirut, Lebanon |
| Religion | Agnostic |
| Zodiac Sign | Virgo |
Keanu Reeves aka John Wick (born September 2, 1964) in Beirut and grew up in Toronto. He is a Canadian actor.
Early Life
He is the son of Patricia (born Taylor), is a costume designer and performer. She is English, originally from Essex. However, his American father, Samuel Nowlein Reeves, was a geologist and from Hawaii and is of Hawaiian, Chinese, English, Irish, and Portuguese origin. He passed away at 75 on Friday, January 26, 2018.
Patricia met Samuel when she was working in Beirut. Later, he abandoned his wife and family when Reeves was three years old. Last time, Keanu Reeves met his father on the island of Kauai when he was 13.
His parents divorced in 1966. After that, his mother moved the family to Sydney, Australia, and then to NYC. Later, she married Paul Aaron, a Broadway and Hollywood director, in 1970. The couple moved to Toronto, Ontario, Canada. Then divorced in 1971.
Keanu Reeves took part in a theatre production of Damn Yankees when he was nine. However, Aaron remained close to Reeves, giving him advice and suggesting him a job at the Hedgerow Theatre in Pennsylvania. In 1976, the actors' mother married Robert Miller, rock music promoter, then divorced in 1980.
After that, she married her fourth husband, Jack Bond, a hairdresser. The marriage lasted until 1994.
Career
Keanu Reeves started acting in theatre productions and in TV films. After that, he made his feature film debut in "Youngblood" in 1986. In 1989, he played a lead role in the science-fiction comedy "Bill & Ted's Excellent Adventure". After that, he repeated his role in its sequel.
Reeves got praise for playing a role in the independent drama "My Own Private Idaho" in 1991. In the same year, he played an action hero leading role in "Point Break". After that, Reeves played another leading role in "Speed" in 1994.
He describes himself as a "private kid". He attended four different high schools, including the Etobicoke School of the Arts, from which they banned him. Keanu Reeves said they removed him because he was "just a little too noisy and shot my mouth off once too often… I was not the most well-oiled machine in the school."
The actor was a successful ice hockey goalkeeper at De La Salle College. He had dreams of becoming a professional ice hockey player for the Canadian Olympic team but became an actor instead when he was 15.
Keanu Reeves left De La Salle College. After that, he attended Avondale Secondary Alternative School. He was allowed to get an education while working as an actor. Later, he dropped out of high school when he was 17. He got a green card from his American stepfather and moved to LA three years later. Reeves holds Canadian citizenship by naturalization.
Check out exclusive ➡facts about Keanu Reeves.
Gallery
Keanu Reeves Education
School: Avondale Secondary Alternative School.
College: De LA Salle College
Keanu Reeves Career
Profession: Voice Acting, Musican, Film Producer, Film Director, Actor
Net Worth: $360 million
Family & Relatives
Father: Samuel Nowlin Reeves, Jr.
Mother: Patricia Taylor
Sister: Kim Reeves, Emma Reeves, Karina Miller
Marital Status: In a relationship
Currently dating: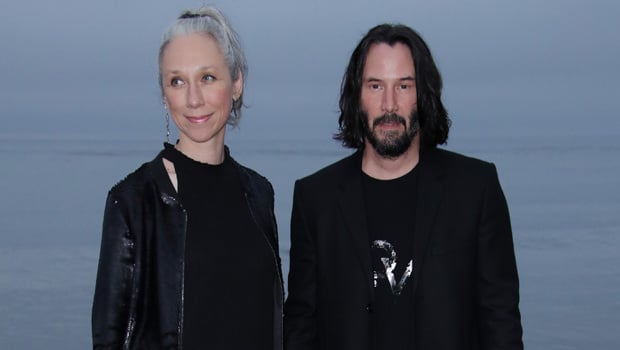 No. of Children: 1
Daughter: Ava Archer Syme-Reeves
Related Video
FAQs
Who is Keanu Reeves?
Keanu Reeves is a British, Canadian, American voice acting, musican, film producer, film director, actor, born on 02 September, 1964 in Beirut, Lebanon.
How old is Keanu Reeves?
Keanu Reeves is 59 years old as of December 2023.
How tall is Keanu Reeves?
Keanu Reeves is 6 feet 0 inches (1.84 m).