An American actress, Danielle Nicole Bisutti, who is popular for playing the role of Amanda Cantwell on the Nickelodeon television series titled 'True Jackson' for which she got huge applause. Also, she was a part of the 'God of War' in which she gave a brilliant performance. She was born on 1st October 1976 in LA, California, USA where she grew up and studied. She was born to Diana and Richard Bisutti. The actress joined the field of acting as a career after completing her studies as she always wanted to become a successful actress in the Hollywood industry. And finally, she pursued her dream! Well, there are many things left to know about her, and here we are going to share some lesser facts to get to know about her. Just have a look!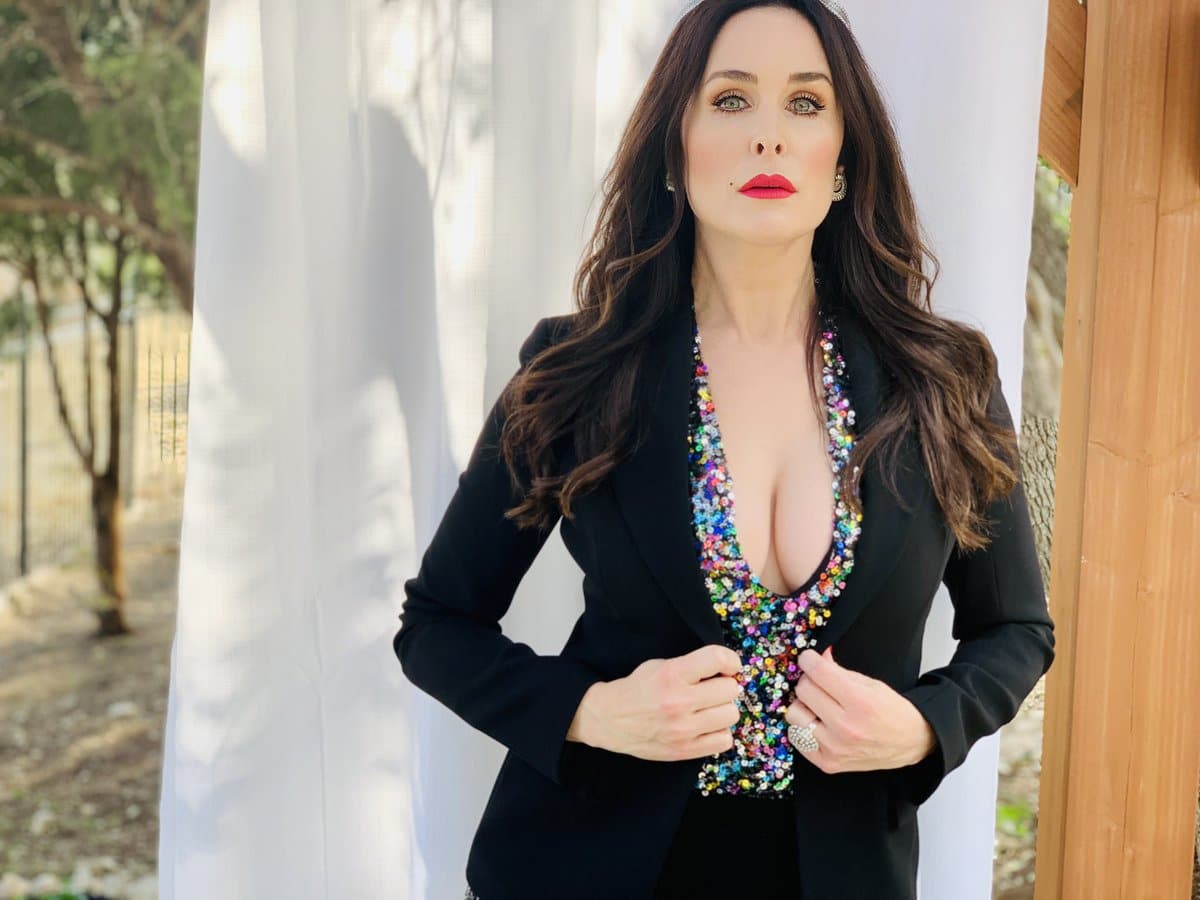 8 Things You Didn't Know About Danielle Bisutti
1- Comes from Artistic Family
The actress, Danielle Bisutti comes from an artistic family background as her father, Richard Bisutti was a set decorator in both film and television who have spent 20 years of his life in the career.
2- She & Cristina Ferrare
Here you will be surprised to hear that your most favorite actress, Bisutti has a close relationship with Cristina Ferrare who is a great model. Yes… Ferrare is her maternal aunt with whom she shares strong bonding.
3- Descent
Bisutti comes from Los Angeles, California, USA where she was born and grew up. But here you will be amazed to know that the actress has Italian descent.
4- Active Student During Studies
It is said that she was an active student during her studies as she took part in various co-curricular school and high school activities to hone her gifted skills. That's so impressive to know! It seems it is the secret to her success.
5- Explored Various Opportunities
Before joining an acting career, the actress, Bisutti explored various opportunities just to idealize her devotion for the field of showbiz. Yes… At that time, she was involved in theatre, dance, speech, debate, and choir as well.
6- Athletic
Here is another surprising fact that Danielle Bisutti is athletic as she was involved in athletic activities during her high-school days. This is so inspiring that she has been an active and talented lady since an early age.
7- Melodious Voice
Another impressive thing that many of us did not know before is that the most celebrated American actress, Bisutti is blessed with a melodious voice and this led her to become a successful singer. Wohoo!
8- Successful in Both Professions
This is incredibly amazing to know that the actress, Danielle Bisutti is successful in both professions, such as acting and singing. And the best is, she has been enthralling the larger audience with her greatest talents.