Isabela Moner, popularly known as Isabela Merced who is an American actress and a great, successful singer. She has acted in many hit television series and films. Also, she established her career in the field of music. She is mainly known for appearing in the lead role of CJ Martin on the Nickelodeon television series titled '100 Things to do before High-School' started in 2014 and ended in 2016. Also, she has voiced Kate in Nickelodeon's animated spinoff series named 'Dora and Friends: Into the City!' started in 2014 and ended in 2019. While among films, she appeared in 'Transformers: The Last Knight' in 2017, in which she portrayed the role of Izabella. Well, she has done numerous films and television projects for which she got praised by everyone. Here is a chance to know more about the gorgeous, so, let give it a read!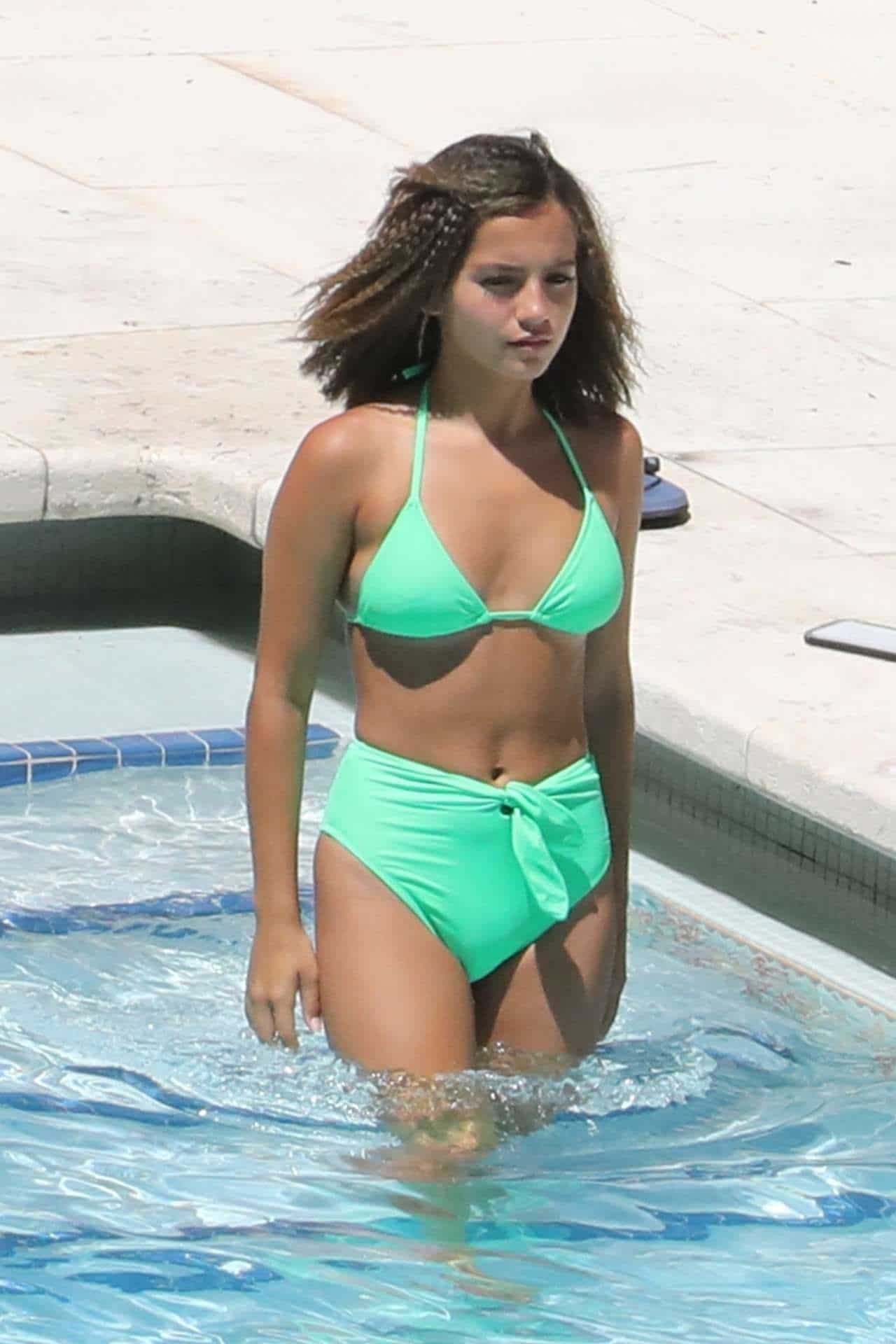 8 Things You Didn't Know About Isabela Merced
1- Origin/Family/Zodiac Sign
Isabela Merced originally comes from Cleveland, Ohio where she was born and grew up. Her date of birth is 10th July 2001, and her zodiac sign is Cancer. She was born to Katherine who is from Lima Peru while her father, Patrick Moner comes from Louisiana.
2- Mother Tongue
Once in an interview, the young actress revealed that Spanish is her mother tongue but she struggled with English when she first started studying in School. She considers herself an American. While she attended college at the age of 15.
3- How she started her Acting Career
Isabela Moner aka Isabela Merced started her acting career through a Community Theatre where she performed in various theatre plays. Here you will be surprised to hear that she was just six years old when she made her first appearance in the theatre play.
4- Debuted at 10
Another inspiring thing is that the young actress, Isabela Merced debuted at the age of 10 when she appeared in 'Evita' which was released in the year 2012. It was her Broadway debut for which she got much praise.
5- Gave Amazing Performances
After debuting, the stunning actress never looked back and continued to struggle for getting more acting gigs. She then appeared in 'The House that Jack Built' in 2013, a television series titled '100 Things to do before high school, and many others.
6- Released a Music Album (Debut)
In 2015, the actress-cum-singer, Isabela Merced dropped her first music album named 'Stopping Time'. Later, she then got a chance to act in the television movie named 'Legends of the Hidden Temple' (a Nickelodeon series) aired in 2016.
7- Popular Films
Among popular film projects, some of them are 'Transformers: The Last Knight' in 2017, 'Instant Family' in 2018, 'Sicario: Day of the Soldado' in 2018, and others are worth watching.
8- Rose to fame
The actress, Isabela Merced rose to fame after appearing as Kate in the most popular television series named 'Dora and Friends' for which she got huge popularity and recognition during her career life.