Maitland Ward is an adult film actress best known for her role as Rachel McGuire on the hit show "Boy Meets World."
Ward, who is also known for her roles in "USA High" and "The Bold and the Beautiful," stunned the world in August 2019 when she announced her foray into the world of porn.
Let's learn more about this talented celebrity.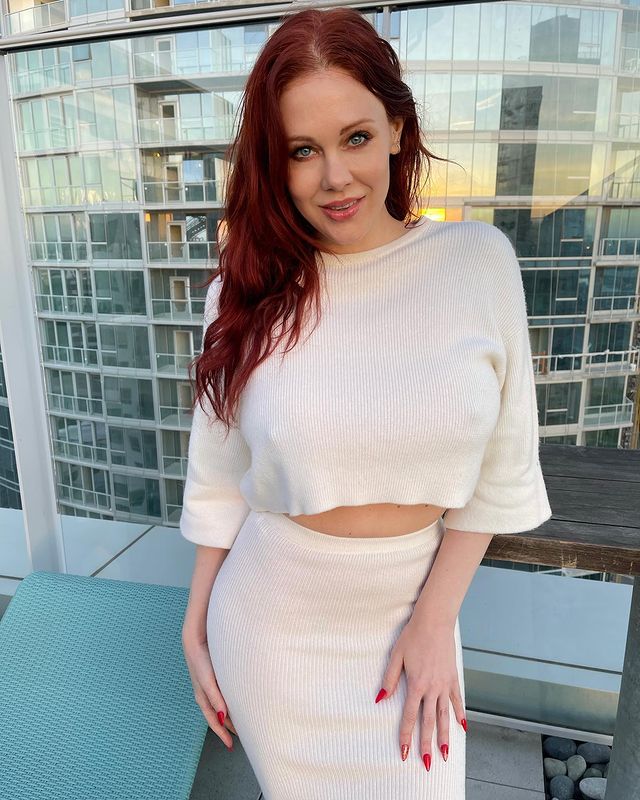 8 Things You Didn't Know About Maitland Ward
1. Her Regular Appearance
One of her more regular appearances was on "Boy Meets World". Maitland had a profound effect on the two male leads in the show, but it was also quite comical because it was proven early on that she wasn't a red-haired bimbo, but rather a very down-to-earth individual who was quite intelligent and didn't want to put up with the shenanigans that the two young men could produce so easily.
2. Also Appeared In Few Independent Films
After her time on the "Boy Meets World", she continued to act and crossed paths with a few very influential actors as well as some who are great but not as well-regarded by critics. For a time, she worked in the independent film scene and appeared in a couple of television shows as a guest star.
3. Has Been A Cosplayer
Maitland's first cosplay role was as Princess Leia, and she's been hooked on that ever since. She's attended Comic-Con events in a variety of outfits, some of which have left her naked except for body paint.
4. Most Searched Named On Pornhub
Since October 1, 2019, Ward's name has been searched 1.7 million times on the adult aggregator. In September 2019, there was an average of 5,000 searches per day. Ward told In Touch Weekly in October 2019 that her adult film career will bring something new to her fans. [1]
5. Regularly Travels Between Hollywood & New York City
Maitland describes herself as an "actress. writer. Fashionista. Fitness fanatic. Queen of Cosplay. Redhead. According to her Twitter page, she is "Daredevil." Her husband Terry and her two dogs, Sully and Teddy, accompany her between Hollywood and New York City.
6. Her Parents Didn't Allow Her To Pursue Acting
Ward revealed in a 2013 interview that she was born as an only child in Long Beach. Her parents, she claimed, would not allow her to pursue an acting career until she was 16 years old. Ward revealed that she booked her first job, a role on "The Bold and the Beautiful," while still in high school. [2]
7. Runs A Patron Account
Maitland has nearly 500 patrons on her page, who are divided into different "tiers" based on how much they pay per month. Patrons can pay as little as $15 for the lowest tier, which includes access to Maitland's premium Snapchat.
8. Her Husband Is A Real Estate Agent
Terry Baxter, Maitland's husband, is a Beverly Hills real estate agent. Her husband has been a tremendous help to her in her career transition.