8 Things You Didn't Know About Apurva Agnihotri
Shilpa Saklani
was recently evicted, Apurva couldn't last much longer. Here are eight things you should know about the 'Pardes' actor, who has faced both controversy and acclaim.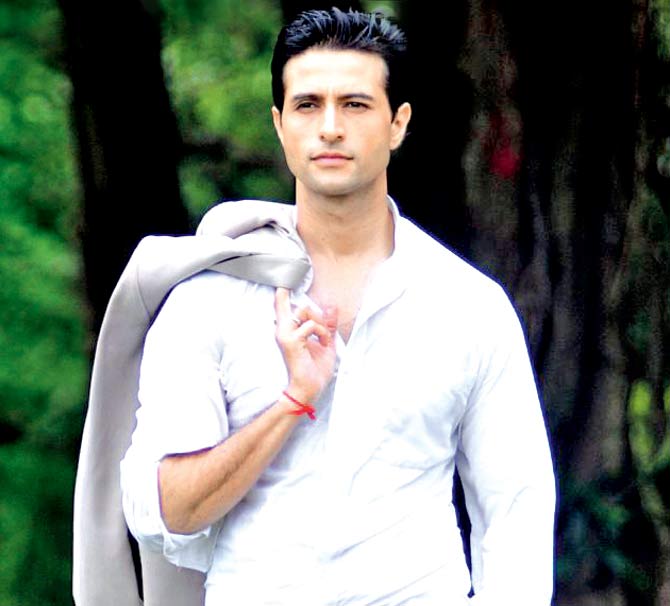 8 Things You Didn't Know About Apurva Agnihotri
1. Film Debut
Apurva made his film debut in 1997, co-starring with Mahima Chaudhary in the
Subhash Ghai
film 'Pardes.' The film was one of the year's biggest hits, and Apurva was nominated for a best supporting actor at the Zee Cine Awards.
2. Flop Films
Apurva became a hot property after 'Pardes,' and he signed several films, but they all failed to make an impact at the box office. Among them are 'Pyar Koi Khel Nahin,' 'Krodh,' and 'Pyar Diwana Hota Hai.'
3. Turned To Television
With his film career on the verge of collapsing, Apurva turned to television and landed the lead role in the soap 'Jassi Jaisi Koi Nahi.' It proved to be extremely popular.
4. Party Controversy
A huge controversy erupted a few years ago when Apurva and his wife Shilpa were allegedly caught at a party where prohibited substances were allegedly consumed. The couple claimed to be innocent, but the police charged them.
[1]
5. "Big Boss" Offered Him An Opportunity
Following the controversy, 'Bigg Boss' offered him a chance to return to television. The actor was sent to 'Jahannum' (hell) in the first episode, while his wife was sent to 'Jannat' (heaven) (heaven).
6. Hair Drama In Big Boss
Apurva surprised both his wife and the other inmates when he shaved his head to help his team win a task. Shilpa, it appears, was not pleased with the act. But, in comparison to the other contestants, he was known to be a team player and was quite calm and composed.
7. His Future As a Director
While his immediate future after 'Bigg Boss' is unknown, Apurva has expressed a desire to pursue a career in direction. The actor stated that he had a "huge opportunity" to direct but was not ready at the time, but that he is now open to directing for films or television.
8. Receiving Honors
His portrayal of Arman Suri in 'Jassi Jaisi Koi Nahin,' an adaptation of 'Ugly Betty,' earned him the Indian Telly Award for best actor.
[2]