Jasmine Brown
is a famous internet celebrity as she has built her career by debuting on the YouTube channel which she owns and produces a variety of content to enthrall the larger audience. And fortunately, she accomplished her goals as she has earned a huge fan following on all her social media accounts where she shares amusing content with them. And the best is her die-hard fans are always anxious to before watching her videos on her YouTube channel. Brown produces content related to fashion and beauty and shares numerous hairstyling tutorials on her Youtube channel. However, here we are going to share some lesser facts to know more about her likes, dislikes, personal, and professional life. So, let us have a look!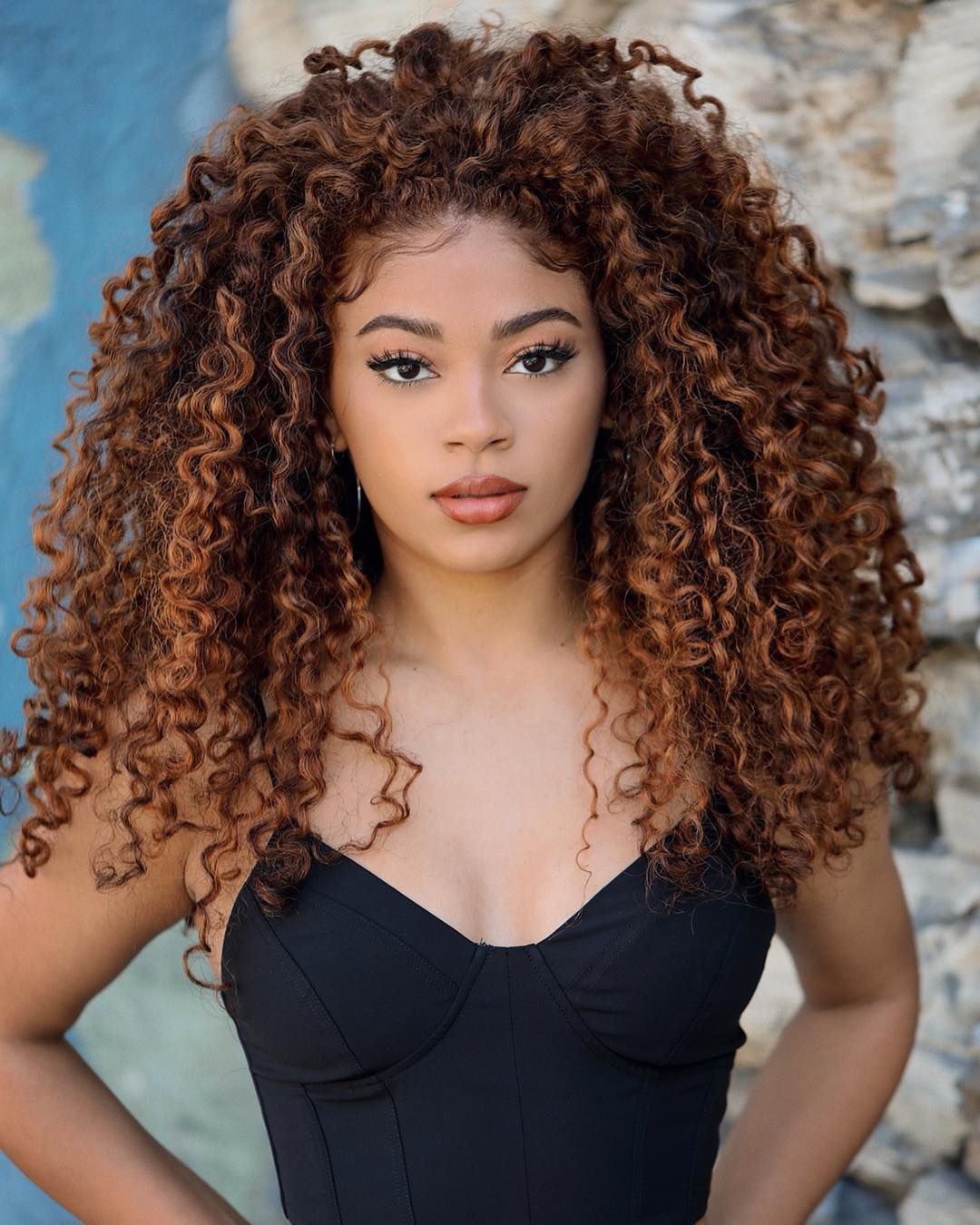 8 Things You Didn't Know About Jasmine Brown
1- Known for
The gorgeous, talented, YouTube star, Jasmine Brown is famous for her curly hair. Also, she is mainly known for her curly hairstyling tutorials and other related videos she posts on her YouTube channel.
2- Massive Fan Following
The well-known YouTube star, Jasmine Brown is a lady who is blessed with a massive fan following on all her social media accounts. Even she has amassed 2.4 million subscribers on her YouTube channel 'Jasmine Brown'.
3- Love for Fans
The most-celebrated social media celebrity, Brown is famous among her fans and admirers and she is among those who have a love for her fans as she found them her strong support system throughout her venture.
4- Supermodel
The star, Jasmine Brown is also a supermodel who has been doing modeling tasks side by side. She has worked for many brands and modeling agencies and got famous for her looks and admiring modeling talent.
The YouTube star, Jasmine Brown is a huge fan of the renowned singer, Lady Gaga who is famous for her magical, melodious voice. There is no doubt that she has been entertaining the larger audience and get good responses.
6- Rose to Fame
Jasmine Brown aka JasMeannn who earned fame and huge popularity through sharing vlogs, tags, and beauty tutorials on her YouTube channel where she has a massive fan following who are in love with her content.
7- Winner of Modeling Campaigns
Brown also took part in the Wet Seal Model Search 2015 where she emerged as a winner. Also, she was a participant in the Tyrabeauty Model Search 2017 campaign. Apart from this, she signed a contract with LA Models in 2016.
8- Before Fame
Before fame, the YouTube star, Jasmine Brown reached Nationals in gymnastics as one of the 13 girls to represent Texas. It was the time when she was studying in high school.