8 Things You Didn't Know About Meesha Shafi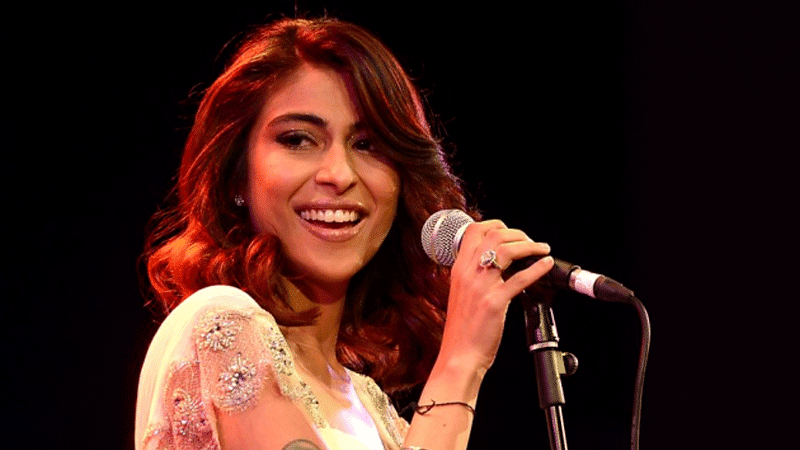 8 Things You Didn't Know About Meesha Shafi
1. Talent Runs In Blood
Meesha is the daughter of veteran actress
Saba Hameed
. And her talent for writing stems from her grandfather, Hameed Akhtar, a revolutionary Urdu writer who led the 'Progressive Writers Movement' for many years.
2. Hollywood Debut
Meesha made her cinematic Hollywood debut with 'The Reluctant Fundamentalist. An intense adaptation of author "Moshin Hamid's" best-selling novel, directed by "
Mira Nair
".
3. Solo Music Career
Meesha Shafi debuted her solo career with a performance on Coke Studio, the now-global music platform. Her session performance with Pakistani folk legend
Arif Lohar
has received over 20 million views on YouTube alone, making it Pakistan's most viewed song ever.
4. Effortless Blend Of East And West
Meesha is also one of Pakistan's most sought-after catwalk and print models. Critics have praised her for personifying an effortless blend of East and West. And she has been hailed as a style icon with an avant-garde sensibility. With the distinction of being the only Spokesperson for L'Oréal Paris in Pakistan for three years running.
5. Trained Artist
She is also an artist with a degree from the National College of Arts, one of South Asia's most prestigious art schools. Shafi comes from a family of writers, painters, and actors, so she possesses a unique combination of all of these abilities.
6. Worked In Three Types Of Entertainment Industries
Meesha Shafi is a rare actress who has appeared in Lollywood, Hollywood, and Bollywood. She has flawless acting skills, which has given her opportunities in all three entertainment industries.
7. Accused Ali Zafar Of Sexual Harassment
Meesha Shafi accused Ali Zafar of sexual harassment in 2018. She filed a complaint with the Punjab Ombudsperson. But the case was dismissed because she "did not have an employer-employee relationship" with Zafar. Her appeal to the governor was dismissed on "technical grounds" once more.
[1]
8. Accused Of Posting Defamatory Content
Ali Zafar, a well-known singer, has filed an FIR against Meesha Shafi and eight others for posting defamatory content about him on their social media accounts, including Twitter, Facebook, and Instagram.
[2]